10 months ago
When the scribe is interviewed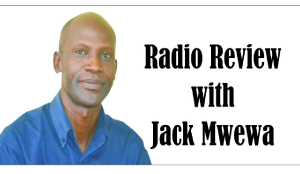 CHANDA Chimba III appeared on 'Let the people talk' programme on Radio Phoenix a of couple weeks back where he explained formation of Prostate Cancer association.
One listener phoned through to the programme, not to contribute on the subject that was under discussion, but to simply appreciate Chimba's articulation of the matter at hand.
The caller said; "I am calling to appreciate Chanda Chiimba's style of explaining the matter, one can tell that he is a journalist going by the way he is articulating the topic, I wish other journalists could articulate matters like that."
Indeed, journalists are communicators who are expected to explain matters well, simple and clear, giving the interviewer less work.
One cannot doubt the calibre of Chimba, as an accomplished journalist from the old school, whose training and exposure equipped such for exceptional disposition.
I am reminded of the times as a Sports Reporter at the now defunct National Mirror newspaper interviewing fallen legendary soccer commentator Dennis Liwewe, who literary gave out a complete story.
Mr Liwewe would say; "Mwaice, (young man) I have a lead story for you." He would then go on to give a full story that only needed a byline.
Strangely, we have heard some radio presenters today who want to talk more than their invited interviewees, one wonders why invite a guest and then 'steal' the show.
Truth is that, in case of a live discussion, radio listeners want to hear more from the guest than the interviewer.
What then, is the need of inviting a guest on a live discussion programme and relegate such a one to be a listener?
One want to believe that specialists are invited to articulate matters in which they specialize, therefore, any interviewer who talks more than his or her guest could not only be said to be unprofessional, but boring.
RCV
Bridget Kambobe featured on Radio Christian Voice (RCV)'s Chat Back propgamme with Chatewa Dominic last week to discuss values of women.
What an eloquent speaker Bridget is!, she stole every listener's attention as she articulated issues that concern girls, mothers and women.
If only most guests on live talk show programmes could speak rationally and clearly as Bridget did, radio would be exciting.
ZNBC
PATRICK (Kwazakuutuka) Nyangulu could not resist playing Nkana Football Club all seasons' hit tune, 'Ba Nkana bawina' song done by Serenje Kalindula band decades ago.
Hosting the Zam-Inter Sport programme on Zambia National Broadcasting Corporation Radio Four last week, Nyangulu had no choice but oblige to listeners' request.
Done way back in the 1980s, the song still sounds much more appetizing both, as danceable and 'morale booster' even to non Nkana supporter.
Although Nyangulu played other songs done in honor of a few local soccer teams, the Nkana song remains stimulating.
It is the tune, vocals and lyrics that captures listeners' attention wanting to either sing, along or simply visualize the men in red trooping from the dressing room unto the field.
The song has a line up comprising players' names that evoked memories of the great football days at the then (Chilata), Nkana Stadium.
In a case of 'if you do it, I can do it better,' Nkana rival Power Dynamos' song was later played during the same programme, it falls below the Nkana anthem.
Honestly speaking, there is no way a Power Dynamos song could be worthwhile, without the mention of pioneers who founded the team in the 1970s.
Power Dynamos, a team then dubbed 'baby born with teeth' at its inception had the likes of Ken Mwape, Michael Musonda, Alex Chola, Peter Kaumba, Wisdom Chansa, Wedson Nyirenda, Aggrey Chiyangi, John Soko and others.
How credible then would be a Power Dynamos song without the mention of the such gallant men?
Stay tuned, if you can. jackmwewa@gmail.com -0955115777