10 months ago
Pre-Exposure Prophylaxis (PrEP)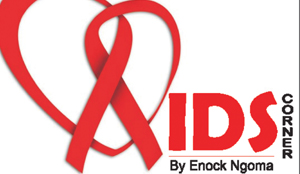 This week, I attended the monthly ZAMCOM/Media Café at ZAMCOM Lodge in Lusaka where the guest speaker was Dr Derick Munkombwe from the University of Zambia (UNZA) School of Medicine and also based at the University Teaching Hospital (UTH). His topic of discussion was on Test and Treat which covers issues such as PrEP and PEP. Coincidentally, I have been receiving a number of queries on this topic:
What is HIV Prophylaxis? This is a measure taken in order to prevent HIV infection rather than to treat.
Oral PrEP is the use of antiretroviral (ARV) drugs before HIV exposure by people who are not infected with HIV to block the acquisition of HIV
WHO recommends oral PrEP containing Tenofovir Disoproxil Fumarate (TDF) should be offered as an additional prevention choice for people at substantial risk of HIV infection as part of combination HIV prevention approaches
TDF/XTC should be used for those on PrEP
Initiation of PrEP
Oral PrEP should be initiated to negative partner in a sero-discordant relationship whose HIV positive partner has refused to initiate cART while persons engaged in high-risk activities may also be considered for PrEP
HIV testing is required before PrEP is offered
Repeat HIV testing is recommended while PrEP is taken, every three months.
Additional Advantages of PrEP
The frequent HIV testing during PrEP use should also ideally become an opportunity for STI screening and management
Those who seroconvert while on PrEP should be switched to a standard first line regimen
PrEP should be provided as part of the combination prevention package (with condom use, HTS, family planning, STI testing etc.)
Adherence & Support during PrEP
- PrEP is highly effective when used with strict adherence
- PrEP users should be advised that PrEP only becomes effective after 7 doses, and must be continued as long as risky exposure persists or one remains negative
-  Adherence remains key to the success of PrEP
- Complete the appropriate government PrEP Register
Initial Challenges with PrEP
People who start PrEP may report side effects in the first few weeks of use which include
- nausea,
- abdominal cramping, or
- headache
Typically these are mild and self-limiting, and do not require discontinuation of PrEP.
When to stop PrEP?
PrEP should be discontinued after 4 weeks of elimination of the exposure. When the situation is likely to be sustained (i.e., partner starts ART and is virally suppressed and there are no other sexual partners), however safer sex practices must be re-enforced. Significant side effects or if the creatinine clearance decreases to <50ml/min
Post-Exposure Prophylaxis (PEP)
Post-exposure prophylaxis is the use of cART to prevent HIV transmission in exposed individuals
Occupational exposure to HIV is mostly associated with injuries while non-occupational exposure to HIV is mostly because of sexual abuse
Body fluids and materials that pose a risk of HIV transmission include blood, amniotic fluid, cerebrospinal fluid, human breast milk, vaginal secretions and semen
Occupational Exposure
Management of occupational exposure to HIV includes the following steps immediately after exposure:
•Clean the site: wash skin wounds with soap and running water
•If mucous membrane exposure, flush with copious amounts of clean water.
•DO NOT USE BLEACH or other caustic agents/disinfectants to clean the site
•Contact your In-Charge or supervisor (or known focal persons)
Remember, all exposures are considered high risk in Zambia
Management of occupational exposure to HIV
Consult an HIV treatment provider, who does the following:
-          Determine the need for post exposure prophylaxis (PEP) based on the risk of transmission and risks and benefits of taking (or not taking) cART.
-          Counsel regarding PEP's risks and benefits.
Provide HIV testing & counselling using rapid test, immediately or within 72hrs of exposure
-If patient is HIV negative start PEP preferably within 2 hours of the exposure.
-If 72 hours have passed since exposure, do not provide PEP
-Give PEP ARVs TDF/XTC/ATV-r* for 28 days
The health worker exposed must practice safer sex & use condoms until either
-The source patient is found to be negative OR
-Until after 6 months have and the health care worker is found to be HIV-negative
(ATV-r should be substituted with LPV-r if source is HIV-2 mono infection)
Considerations in management of post- exposure to HIV
Should the healthcare worker test positive, counsel and refer for further evaluation for cART. PEP is not necessary
- If the HIV test is negative, repeat test at 6 weeks, 3 months and 6 months post exposure
- Retest for HIV whenever acute illness includes fever, rash, myalgia, fatigue, malaise, and lymphadenopathy
- Complete the appropriate government PEP Register
- Do not give PEP to exposed persons who refuse HIV testing
Always observe confidentiality for all clients
Non- Occupational Exposure
-All women and men who are victims of sexual assault should be counselled about the potential risks of HIV transmission
-The victim's HIV status should be determined immediately or certainly within 72 hours of exposure
-Victims who refuse to have an HIV test should NOT be put on PEP
-Recommended regimen is the same as occupational exposure:
TDF/XTC/ATV
(ATV-r should be substituted with LPV-r if source is HIV-2 mono infection is known)
What is a "test and treat" strategy?
Improving access to HIV testing, care, support, and treatment
Objectives
1.Increase the number of people living with HIV who know their HIV status.
2.Ensure that those who test positive are linked to care.
3.Increase the number of people living with HIV who are on treatment (if ready to start treatment).
4.Support people who are on treatment with regular clinical monitoring, management of side-effects, adherence counseling, diagnosis and treatment of STIs, and risk-reduction counseling.
Thanks to Dr Munkombwe for this very simple to understand information. I wish I could use all the information you provided in this just one article.
For comments or questions write to knoxngoma@gmail.com or call/text +260955883143