10 months ago
Maize price at K60: debate rages on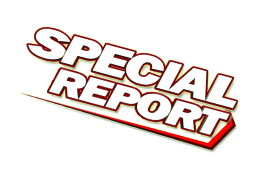 By DAVID KANDUZA -
FOLLOWING the 3.4 million tonnes of maize bumper harvest for this year, the Food Reserve Agency (FRA) recently announced floor price of K60 for a 50 kg bag of maize.
The FRA further announced that it would restrict its grain purchase to 500,000 tonnes of grain as National Strategic Reserve (NSR) in line with Government policy guidelines and will no longer sell grain to millers who as they would be expected to buy their own grain.
However, the FRA would enhance community sales and sell to vulnerable communities and favour programmes such as Disaster Management and Mitigation Unit, Correctional Facilities, Ministry of Education -home grown school feeding programme and hospitals.
This, however, has raised sharp reaction from stakeholders in the country on this development.
The National Union for Small-scale Farmers of Zambia (NUSFAZ) described the maize price of K60 per 50 kg bag that the FRA would be paying as a mockery to farmers.
The union boss Frank Kayula suggested that the Government should have instead maintained last year's price of K85 per 50kg to enable farmers realise a profit.
Dr  Kayula said it was sad to note that the FRA had gone the private sector way by offering a low price of K60.
He stated that being a Government agency, the FRA was supposed to support small-scale farmers who were losing out.
He called on the FRA to reconsider the price it was offering.
Agriculture provides the main support for Zambia's rural economy and because of this, growth in the agricultural sector is the clearest avenue through which poverty reduction could be achieved in Zambia.
According to the Parliamentary Reforms and Modernisation Committee (PMRC) sixty seven per cent of the Zambian population depends on agriculture, primarily through smallholder production for their livelihoods and employment.
The FRA's original mandate was to establish and administer a national food reserve alongside private grain trade and to serve as a buffer stock to cushion grain price variability and provide liquidity in the grain market.
Over the last two decades the FRA had engaged more actively in the market by exceeding its prescribed target, and often bought more than double the prescribed quantity.
In particular FRA usually buys above the market price for maize; and then sells maize to the millers at a subsidised rate.
This FRA activity in maize marketing in Zambia is partly because of the Government's desire to resolve the 'food price dilemma' by ensuring that maize producers get a higher price, on the one hand while maintaining mealie-meal prices at affordable levels for consumers, and particularly the vulnerable households.
A floor price is the lowest legal price a commodity can be sold at. Price floors are used by the Government to prevent prices from being too low. Price floors are often used in agriculture to try to protect farmers.
For a floor price to be effective, it must be set above the equilibrium price. If it's not above equilibrium, then the market won't sell below equilibrium and the floor price will be irrelevant.
In the case of maize in Zambia the floor price is raised above the price set at equilibrium, so the demanders (consumers) aren't willing to buy as much quantity.
The demanders will purchase the quantity where the quantity demanded is equal to the price floor, while on the other hand, since the price is higher than what it would be at equilibrium, the suppliers (producers) are willing to supply more than the equilibrium quantity.
Buy up all the surplus and sell it at a cheaper price. This often lead to subsidisation of millers and re-sellers who do not pass on the full benefit of this subsidy.
PMRC goes on to say Government can strictly enforce the floor price and let the surplus go to waste. This means that the suppliers that are able to sell their goods are better off while those who can't sell theirs (because of lack of demand) will be worse off.
Individual farmers just naturally grow cash crops as a livelihood and to generate cash for the family's needs. An extra profit is needed to fund the next cropping activities.
The farming methods employed differ from farmer to farmer and from country to country. In developing countries, many traditional farmers continue to adopt their customary practices.
But in highly industrialised countries, intensive cultivation and mechanised farming are common.
This is so with large plantations operated by multinational companies and by individuals having sufficient capital.
Monocropping or sole cropping, which is the growing of a single crop on a piece of land, is common with cash crop farming while subsistence farming usually practices multiple cropping or mixed cropping.
In contrast to the aim of cash cropping, subsistence farming was practiced for sustenance, that is, for the food of the farmer and his family.
As a result of monocropping, which is commonly practiced in growing cash crops in plantation scale, the production of certain food crops may become limited.
Continuous monocropping is likewise associated with soil degradation and proliferation of insect pests and disease pathogens.
An example is that of potato. Following its introduction, it became the staple crop of Ireland. In 1845-1846, the crop was devastated by a serious disease which resulted to mass starvation.
Agriculture Minister Dora Siliya in her ministerial statement on the crop forecasting surveys results for 2016/17 agricultural season and the food balance status for the 2017/18 marketing season to Parliament recently indicated that the contributing factors to the high production of maize in Zambia were as a result of increased area planted and favourable agro-meteorological conditions which resulted in higher yields.
She said usage of fertiliser and maize by farmers increased by 26 per cent in 2016/17 compared to last season.
The continued adoption of conservation farming practices by farmers also had a positive impact on productivity and ultimately production. The area utilised for maize production increased by 20.5 per cent to 1,644,741 hectares in the 2015/16 season from 1,364,977 hectares last season.
The national food balance sheet for 2017/18 marketing season based on the crop forecasting survey showed that the country had produced sufficient maize for human consumption and  industrial use.
Given the huge costs incurred by the government in subsidising maize, it is prudent that government re-directs some of its efforts and resources from FRA to key drivers of growth in the agricultural sector that include livestock production, disease control measures, extension service and agricultural research and development.
These measures should ultimately lead to de-regulation of the maize market, save Government resources and enhance production in sectors of agriculture such as livestock and fisheries whose potential remains untapped and demand unmet by local producers.