11 months ago
TEVETA deregisters 32 institutions
By HELLEN TEMBO -
THE Technical Education, Vocation and Entrepreneurship Training Authority (TEVETA) has deregistered 32 institutions from undertaking its programmes for failure to maintain minimum training standards.
TEVETA director general David Chakonta said the authority deregistered Cavendish University, Evergreen Institute of Commercial Management and Industrial Arts, Young Men's Christian Association Youth Development Training Centre, and SBM & EJS Change Academy.
Others are Copperbelt International College, Kara Counseling and Training Centre – Umoyo Training Centre, Lafe Hotel Training Centre, as well as Livingstone International University of Tourism Excellence and Business Management among others.
Mr Chakonta said the colleges were deregistered because of their failure to meet the minimum training standards in accordance with the provisions of the TEVET Act number 13 such as having under-qualified trainers.
He said this at a media breakfast in Lusaka yesterday.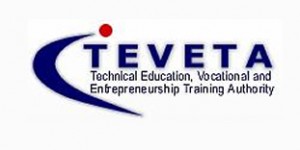 "Most of these institutions did not have adequate infrastructure, equipment and workshops since TEVET combines theory and practice," Mr Chakonta said.
He said some of the colleges lacked a credible management system that merited training.
Meanwhile, Mr Chakonta said the authority was concerned about the skills gaps between industry and graduates.
He said there was need to have skills experts in curriculum development in order to address the challenge.
Mr Chakonta said the Government introduced basic technical schools that would help in adapting with the new curriculum, and TEVETA would start examining from grade nine.
The Government has shifted from not just providing technical and vocational training but add business training to enable graduates run their own businesses.
Mr Chakonta said the authority was also given 168 schools across the country to address gender participation in Science.