21 Apr 2017
Court has no power to reply to HH allegations, State
By PERPETUAL SICHIKWENKWE -
THE State has argued that the Lusaka magistrates' court has no jurisdiction to respond to allegations by United Party for National Development (UPND) president, Hakainde Hichilema that an unknown pastor visited him while he was detained at Lilayi Police Training College.
Marian Matandala, the Deputy Chief State Advocate who had been placed on record together with Deputy Chief  State Advocate ( taxation, financial and crime) Catherine Phiri argued that the magistrates'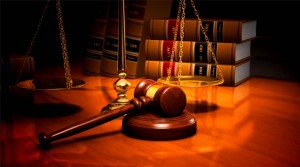 court had no jurisdiction to respond to Hichilema's allegations of having been visited in the night, and those of three of his co-accused being assaulted.
Ms Matandala said that since Hichilema and his co-accused were only appearing for mention and explanation of the charges, the role of the magistrates' court was to hear and record the complaints lodged before it.
She said that this was because the treason charge was tried by the High Court.
Hichilema, 55, Hamusonde Hamaleka, 41, Muleya Hachinda, 52, Laston Mulilanduba, 45, Pretorius Haloba, 58, and Wallace Chakawa ,57, are charged with treason, disobedience of lawful orders and use of insulting language.
Meanwhile, Hichilema's lead defence lawyer, Vincent Malambo yesterday continued raising preliminary issues, with the latest being that one of the defence lawyers, Keith Mweemba's life was in danger as he was being trailed by unknown people.
When the matter came up for response by three of Hichilema's co-accused that they were allegedly assaulted by way of having their private parts and mouths sprayed with pepper spray, Mr Malambo said he had issues to raise.
Mr Malambo said the defence was not comfortable with the heavy presence of police officers in the courtroom as they felt intimidated and that it was the first time in his practice to have police officers stand behind him while he was appearing at the bar.
Mr Malambo said that the defence team was no longer free to represent their clients.
Mr Malambo also told the court that he had been instructed to inform it that Mr Mweemba was being trailed by unknown persons.
He claimed that one of the vehicles which were trailing Mr Mweemba almost rammed into the gate of his residence.
Mr Mweemba later told the court how he felt that his life was in danger and that as of yesterday, he was being trailed by two motor vehicles as he was going to the magistrates' complex to represent his clients.
Responding, Principal State advocate, Gameliel Zimba said it would be of utmost speculation for Mr Mweemba to think that the people hovering around him were from State institutions. He said the State could as well speculate that the persons trailing Mr Mweemba were his own clients.
At this point, Mr Malambo objected to Mr Zimba's submission, but he continued talking, prompting principal magistrate, Greenwell Malumani to counsel Mr Zimba that he was a senior member of the bar who was supposed to observe court decorum and etiquette.
Mr Malumani stood down the case for about an hour and asked Hichilema and the State lawyers to go to his chambers for a discussion.
On return, Mr Malumani directed that the Lusaka Province commanding officer ensure that his officers stopped harassing officers of the court, both from the State and defence.
Mr Malumani, who threatened to bar members of the public from attending the court session, said all people attending court were expected to abide by the rules of the court by not hustling anybody or making comments in court.
Mr Zimba then submitted a judgment on Hichilema's habeas corpus application for the court to refer to on the argument by Hichilema's lawyers over the validity of the treason case.
Mr Malumani adjourned the case to Wednesday next week for rulings on the many preliminary issues raised before him. Hichilema and five others remain in detention at Lusaka central correctional prison.