11 months ago
Willy Ginx to drop 'Resurrection'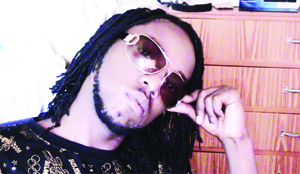 By CHIPEMA SAKAIMBO -
William Banda, better known as Willy Ginx of the Pululuka Ka Mungeli fame, is set to release his third album next month titled Resurrection.
The artiste, who has been off the music scene for about eight years now, has raised anticipations from his fan base that is expecting nothing less than a perfect album from him.
On the other hand, the question would be what the talented artiste has been doing for eight consecutive years without even a single track release.
Ginx released his first album in 2005 titled  Pululuka ka Mungeli and the second titled Judgement Day in 2008.
Getting back to him, he explains that he has been recording songs but did not release any because he was waiting for the right time.
The Lusaka-based artiste further said he was concentrating on building his business as well as improving his musical talent.
Willy Ginx was also kept busy by doing 3D animated television adverts and movies which are playing on most of the television stations.
For having been away for years,  Ginx has decided to name his album as Resurrection and will comprise 10 tracks. It will consist of tracks such as Ng'ombe Ina meaning another cow and Plot number.
The album produced by Chiko Ricko is a mixture of dancehall and RnB and it features Bob Muli, Massi and Tsoya in the album.