7 months ago
Tanzania truckers boycott Zambia…over claims of police abuse at check-points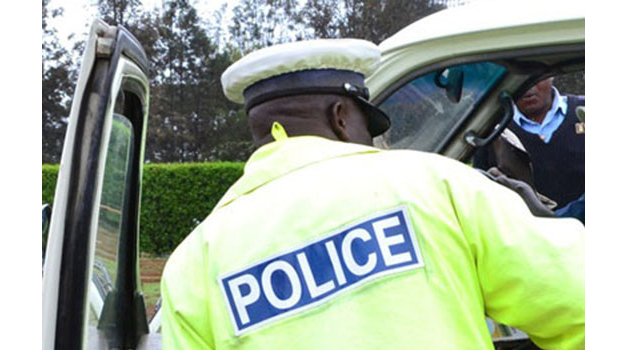 By GERALD MULWANDA -
THOUSANDS of Tanzanian truckers are boycotting Zambia, complaining about police harassment at numerous check-points between Nakonde and Kasumbalesa where they say they are abused and shaken down for the smallest of offences.
With some 600 trucks entering Zambia from Tunduma bearing various descriptions of cargo, the boycott has backed up cargo traffic for several kilometres from the border into Tanzania.
Times sources say the boycott arose from an incident last week in which a trucker was left temporarily blinded after being tear-gased in the eyes by a police officer at a check-point outside Mpika when he refused to hand over the keys to the vehicle after a dispute over brake lights.
Nakonde DC, Field Simwinga confirmed yesterday that the boycott which started five days ago had chocked the flow of imports from the Tanzanian port of Dar-es-Salaam into Zambia and to other southern African destinations.
"What we have now in terms of cargo trucks is just one-way traffic; trucks heading out of Zambia. No trucks have crossed from the other side for five days now. We are making progress trying to resolve the issues raised by the Tanzania association of truck drivers but we are not yet there," said Mr Simwinga.
High among the list of grievances drawn up by the truckers on November 19 and presented to ranking provincial security officers of Muchinga and made available to the Times of Zambia, are allegations of abuse at the hands of police as well as high council levies through every district on their Zambian routes.
They claim that Zambian police mount 'ambush' check-point almost every 100km where they look for faults with their vehicles or their documentation and where they are forced to part with sums of money to be let through.
In the list of grievances, they claim that one of them, a Samuel Mwandaumbu was pepper-sprayed at a police check-point following a dispute with police and was not offered first-aid as he gasped and splattered from the effects of the gas.
The truckers complained they were detained for days for no good reason, with the arresting police officers disappearing with their documents. They also alleged they were harassed even when parked in the safe-zones provided by the Zambian authorities for them.
The truckers are demanding hot lines to senior police officers of each district to whom they can report cases of abuse and a commitment from the Zambian Police command to remove all by the necessary check points.
A source close to the truckers said once-upon-a-time, there were just three check points on the route but over the last year or so dozens more have sprung up.
"There was one as you left Nakonde, another at Mpika and a third one at Chisamba – if you were going Lusaka, or Kafulafuta if you were headed north. Now there is one every 100 km. It can be very stressful dealing with the same issues and having to drop cash at every point…not to mention the hours lost," he said.
Mr Simwinga said three-way discussions being held between the Zambian side, the truckers' representatives and office of the district commissioner of Moomba which covers Tunduma, were progressing well with hopes of a breakthrough anytime soon.
"We have explained that the council levy is a matter for each district to decide and they appear to have understood that. We have also encouraged them to feel free to report any mistreatment they felt they had been subjected to at the nearest police station," he said.