11 months ago
Nchito' s impersonation case deferred
By PERPETUAL SICHIKWENKWE -
THE Lusaka magistrate yesterday declined to dismiss a case in which Lusaka lawyer, Nchima Nchito is charged with impersonating a Post Newspaper Limited (In liquidation) lawyer and instead adjourned the case to September 19.
Magistrate Humprey Chitalu, however, gave the complainant in the matter and his lawyer a benefit of the doubt for not attending the court session.
Nchito of stand number 6502 Kasungula Road in Roma Township was charged with one count of impersonating a Post Newspaper Limited lawyer.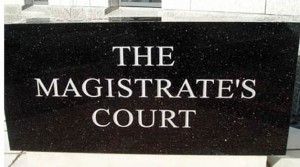 The complaint against Nchito was filed in court by former Post Newspaper Limited (In liquidation)
employee, Abel Mbozi.
It was alleged that Nchito between November 1,2016 and February, this year, at with intent to defraud filed court process in the High court with cause number 2017/HPC/0059, thereby falsely representing himself as an advocate genuinely  appointed by the Post Newspaper Limited (In Liquidation) when infact not.
When the matter came up before magistrate Humphrey Chitalu for commencement of trial yesterday, both Mbozi and his lawyer, Kelvin Bwalya were not before the court.
One of Nchito's defence lawyer, Chisuwo Hamwele applied to have the matter dismissed in the absence of Mr Mboozi and his lawyer.
Mr Hamwele said that his application was premised on  section 199 of the Criminal Procedure Code ( CPC ).
But Mr Chitalu said in his ruling that he would give the complainant a benefit of doubt for their failure to attend court session and adjourned the matter to a later date.